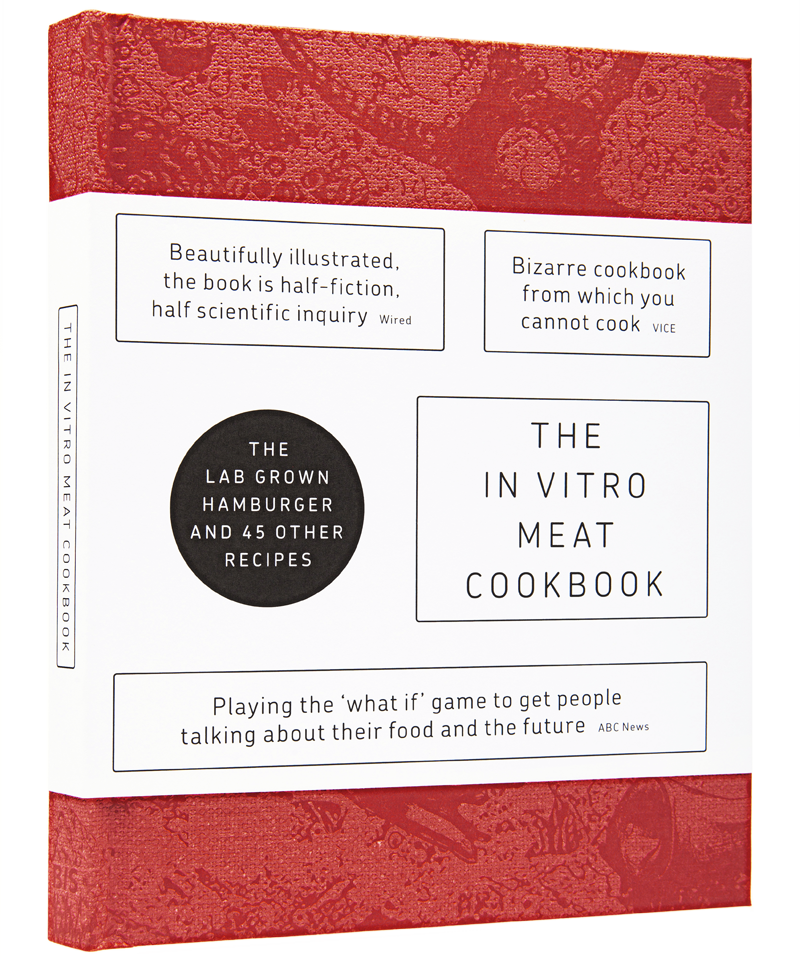 The award-winning In Vitro Meat Cookbook presents 45 recipes that could end up on our plates in the future.
These delicious recipes are beautifully illustrated and supplemented with articles, interviews and special features about today's meat and the meat of tomorrow. As in vitro meat is still in development, you won't be able to cook the recipes (yet), but there is no doubt that they will spark plenty of discussion.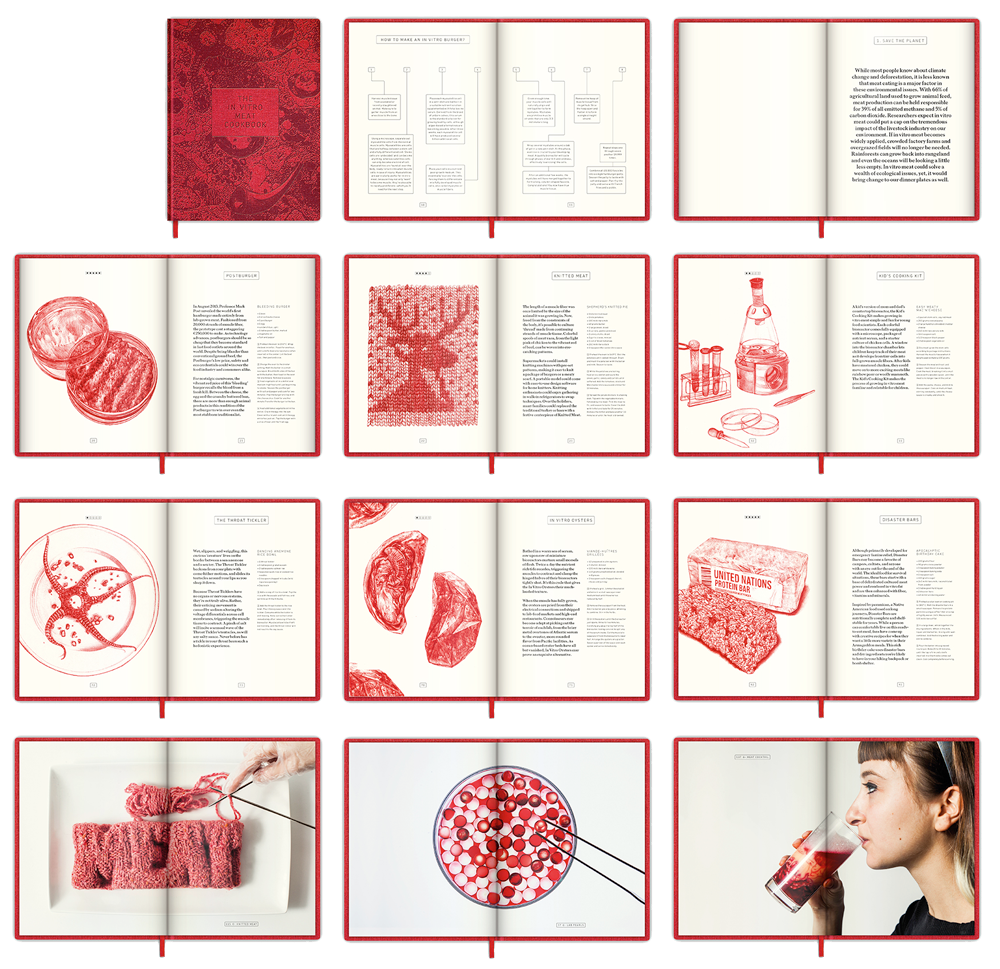 "Playing the 'what if' game to get people thinking and talking about their food and the future."
– ABC News
"Beautifully illustrated with detailed sketches, the book is half-fiction, half earnest scientific inquiry."
– Wired Magazine.
"Part design object, part philosophical musing, part abstract cooking guide"
– VICE
"Recipes we might be able to prepare when in vitro meat-growth is the norm."
– BoingBoing
"The results are fantastically, and sometimes horrifyingly, strange."
– FOX News
"Questions our assumptions and really considers what the future of food might look like."
– VICE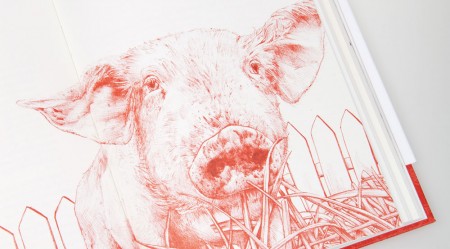 Winner Dutch Design Award 2014